Ingredients
Organic Shea Butter
Shea butter is extracted from the nuts of the Shea tree, which grows in the savannah of Western Africa. It has been used by many generations of African people for skin and hair care. Given its high content in anti-inflammatory and healing components, Shea butter helps the healing of skin disorders such as, eczema, psoriasis, skin cracks and rash.  Because it helps the healing of the skin, it can take care of heel and skin cracks in record time.
Organic Baobab oil
The amazing Baobab tree, indigenous to eastern and southern Africa, is known as 'The Tree of Life' and some have been said to be over
6,000 years old. The Baobab tree produces fruit which is about the size of a coconut and oil is extracted from the seeds. It is a natural source of vitamins A, D3 and E which are all helpful for soothing inflamed and irritated skin. The oil is effective for use on sunspots and scarring, encouraging regeneration of skin cells and combined with its re-hydrating effect, helps combat wrinkles.
Organic Borage oil
As far as oils go, there is nothing better for treating eczema as there is no other oil with a higher concentration of GLA, a fatty acid vital for healthy skin and something which eczema prone people often lack. It's also great for dry skin due to its moisture retaining qualities. Cold pressed from the seeds of its stunning blue flower, more commonly known as Starflower. 
Organic Rosehip Oil
Rosehip oil is one of the world's most popular skin repair oils.  It's also packed with essential fatty acids which deeply moisturise the skin, improving elasticity and softness. It's an effective treatment for eczema and dermatitis, and helps to visibly reduce the appearance of wrinkles and uneven skin tone.
Organic Calendula Oil
 Great all natural moisturizer for dry skin. It has antiseptic, anti fungal, anti-inflammatory and antibacterial properties, which make it a great option for treating skin infections. Helps reduce inflammation in skin conditions like eczema and dermatitis.
Organic Chickweed Oil
Organic Chickweed is infused in Organic Sunflower oil for a month to transfer its soothing, anti-inflammatory properties into oil – a valuable ingredient to relieve itchy skin.
Organic Beeswax
Locks in moisture, soothes irritated skin and creates a protective barrier without blocking the pores.
Organic Jojoba Oil 
Rich and easily absorbed, softens and helps skin retain moisture. Cold pressed from the seeds of this South American desert shrub.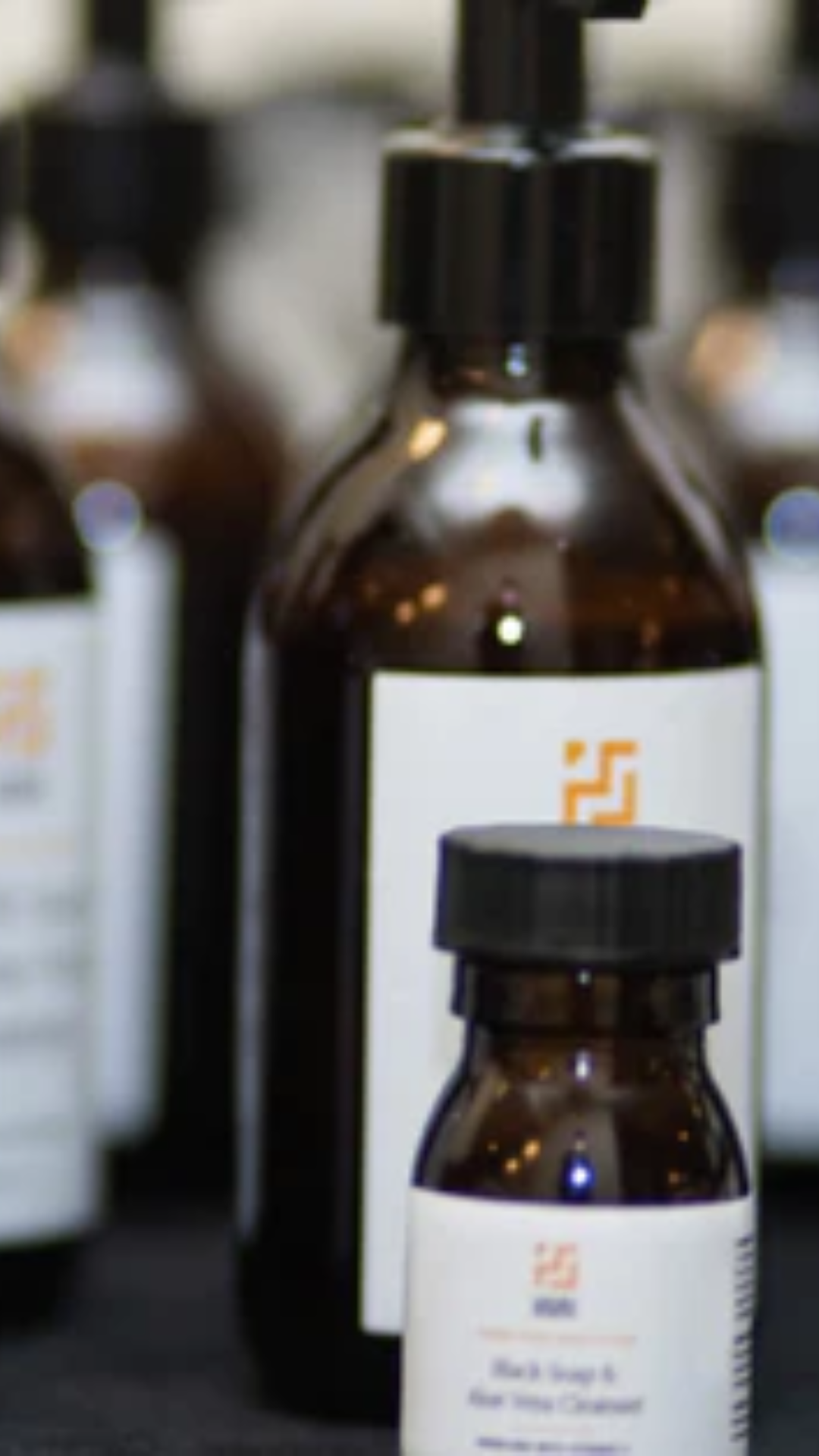 ECO - FRIENDLY SKINCARE
We use amber glass bottles to preserve the integrity of the cold pressed plant-based oils inside by protecting against UV light radiation. We use clear glass jars and bottles too.

We are committed to minimizing our environmental footprint and encourage you to recycle or find creative ways to reuse the bottles and glass jars.
If you do not know what or how you can recycle your jars. You can send them back to us and we will send you a free bottle or jar of your favourite Uhuru Botanicals skincare product. You would need to have 3 or more bottles to receive a free product.
Return Address
Uhuru Botanicals
10 Alderley Crescent
Walsall
WS3 1TE
BUY NOW!
Customer Reviews
Danielle - Student at Salford Uni.

Hey Neo, hope your well. I'd like to thank you for all the help you gave during the uni workshops💜 it's helped shape my brand for dissertation. Also, I ordered the chebe butter shampoo and conditioner bars and WOW. My hair has never felt better. I have found the perfect product to help my hair. Thank you x

Thankyou - Jenny, Student at Salford Uni

Thankyou for today it was really good ❤️ Jenny xx

Tuse Woodhead

When I started formulating, I did not understand what I had to do. Since the formulation sessions I had with Neo. I am feeling more confident in making natural products. I totally love what I am doing!