About Us
Uhuru means "Freedom" in the Kenyan dialect of Swahili.
Uhuru Botanicals
is a plant-powered beauty brand which was inspired by Neo Chatyoka's (South African by birth), search for soothing skincare products for her baby daughter Lulu, who had eczema. Unable to find anything suitable, Neo began making her own skincare products for her family using the purest Shea Butter as the base ingredient and combining it with natural plant based botanical oils from Africa.

Neo admits that her love  for nature began at a young age when she used to visit her grandmother in the South African countryside. Neo could be herself, explore nature and had a real sense of freedom she didn't otherwise have in her usual closed-off city existence with her mum. It was there where she started learning all about South African herbs and spices. She sat watching her grandmother making preparations of creams for herself, a tradition that she learnt from her ancestors. 

Neo chose the name UHURU because she wanted to emphasise the importance of freeing your skin from products full of toxic, unhealthy, synthetic ingredients She wanted to share the true essence of Africa with the world, through natural, plant-powered products that are Inspired by Africa.
Uhuru Botanicals
brand philosophy is: Multi-use, Organic & natural, Vegan and Ethically produced. Our beauty products are carefully formulated to naturally cleanse, nourish and restore the rich beauty of your skin.
Uhuru Botanicals
believe that before you put on your makeup, clothes or jewellery, your skin has to be right. When you use
Uhuru Botanicals
products, we want you to look & feel amazing because you have chosen a brand that is best suited for your skin needs. You can go out each day exuding self-confidence and enjoying beautiful skin.
Here's to healthy, glowing skin!
Neo x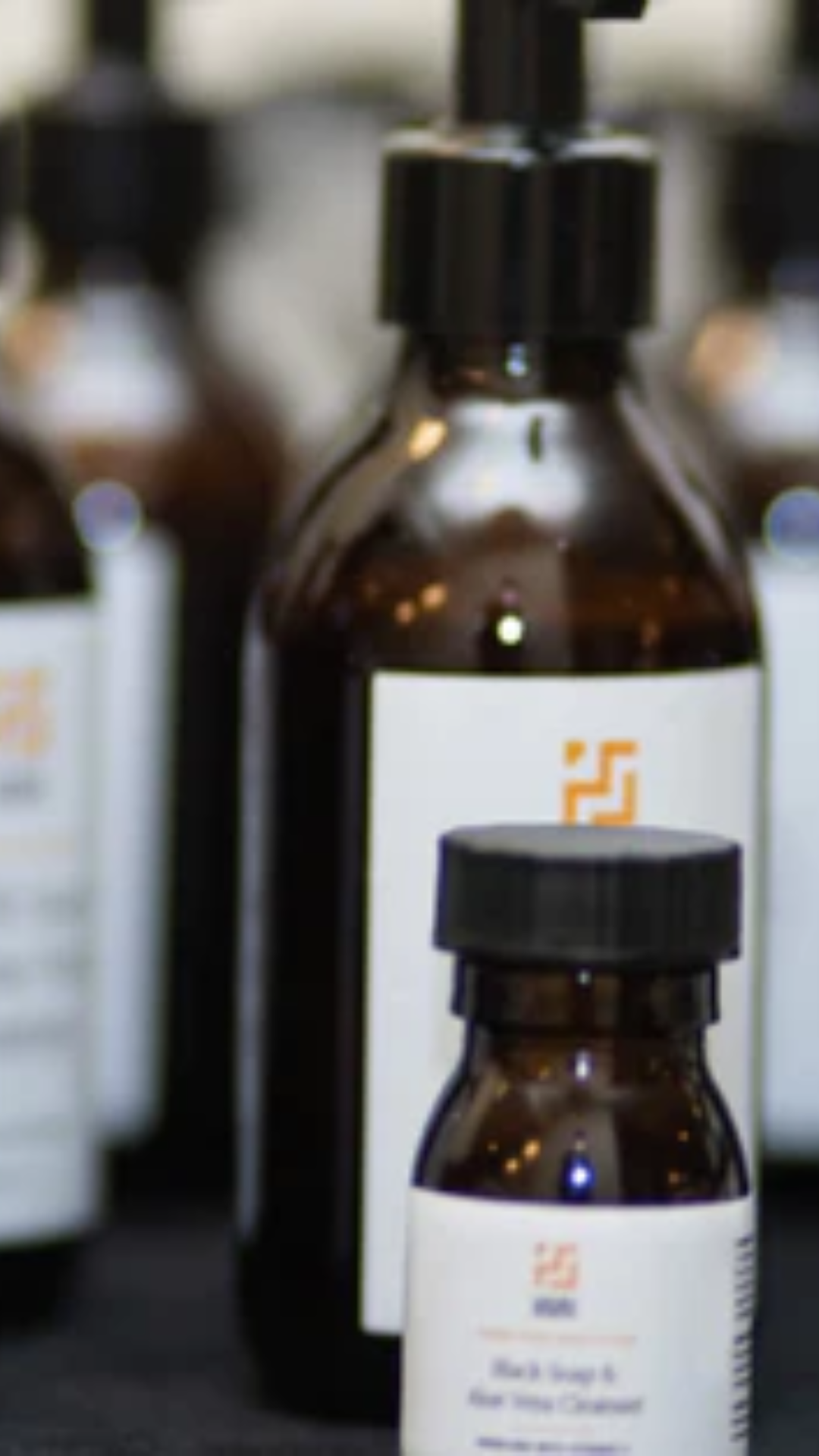 ECO - FRIENDLY SKINCARE
We use amber glass bottles to preserve the integrity of the cold pressed plant-based oils inside by protecting against UV light radiation. We use clear glass jars and bottles too.

We are committed to minimizing our environmental footprint and encourage you to recycle or find creative ways to reuse the bottles and glass jars.
If you do not know what or how you can recycle your jars. You can send them back to us and we will send you a free bottle or jar of your favourite Uhuru Botanicals skincare product. You would need to have 3 or more bottles to receive a free product.
Return Address
Uhuru Botanicals
10 Alderley Crescent
Walsall
WS3 1TE
BUY NOW!
Customer Reviews
Danielle - Student at Salford Uni.

Hey Neo, hope your well. I'd like to thank you for all the help you gave during the uni workshops💜 it's helped shape my brand for dissertation. Also, I ordered the chebe butter shampoo and conditioner bars and WOW. My hair has never felt better. I have found the perfect product to help my hair. Thank you x

Thankyou - Jenny, Student at Salford Uni

Thankyou for today it was really good ❤️ Jenny xx

Tuse Woodhead

When I started formulating, I did not understand what I had to do. Since the formulation sessions I had with Neo. I am feeling more confident in making natural products. I totally love what I am doing!