Pamper Spa Party
Uhuru Botanicals offers pamper parties to ladies throughout the UK in the comfort of their own homes or hired venue. Pamper parties are perfect for many occasions such as birthday parties, hen parties, bridal parties, baby showers and pampering promotional events as well as corporate events.
For more information click the
LINK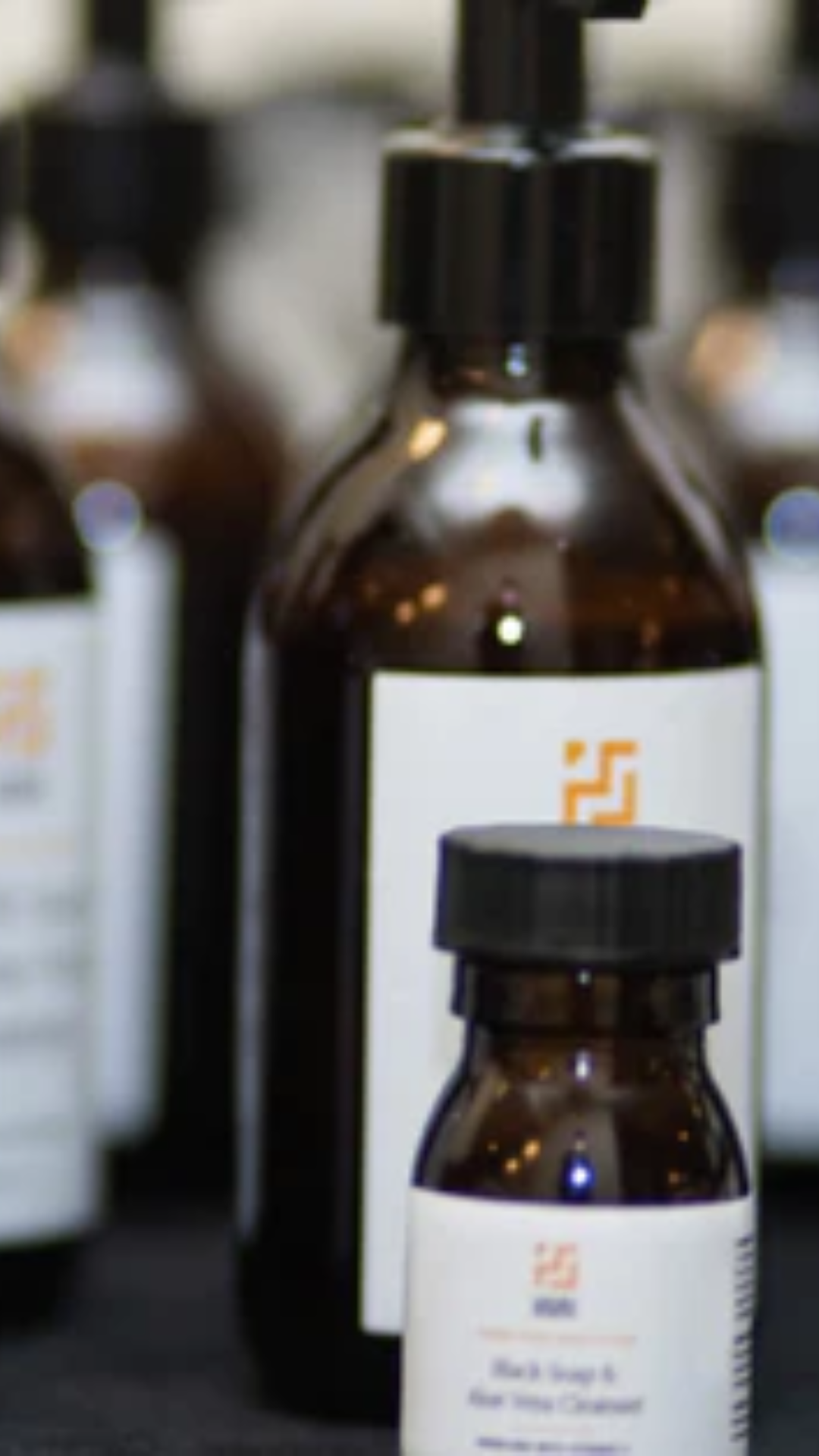 ECO - FRIENDLY SKINCARE
We use amber glass bottles to preserve the integrity of the cold pressed plant-based oils inside by protecting against UV light radiation. We use clear glass jars and bottles too.

We are committed to minimizing our environmental footprint and encourage you to recycle or find creative ways to reuse the bottles and glass jars.
If you do not know what or how you can recycle your jars. You can send them back to us and we will send you a free bottle or jar of your favourite Uhuru Botanicals skincare product. You would need to have 3 or more bottles to receive a free product.
Return Address
Uhuru Botanicals
10 Alderley Crescent
Walsall
WS3 1TE
BUY NOW!
Customer Reviews
Danielle - Student at Salford Uni.

Hey Neo, hope your well. I'd like to thank you for all the help you gave during the uni workshops💜 it's helped shape my brand for dissertation. Also, I ordered the chebe butter shampoo and conditioner bars and WOW. My hair has never felt better. I have found the perfect product to help my hair. Thank you x

Thankyou - Jenny, Student at Salford Uni

Thankyou for today it was really good ❤️ Jenny xx

Tuse Woodhead

When I started formulating, I did not understand what I had to do. Since the formulation sessions I had with Neo. I am feeling more confident in making natural products. I totally love what I am doing!