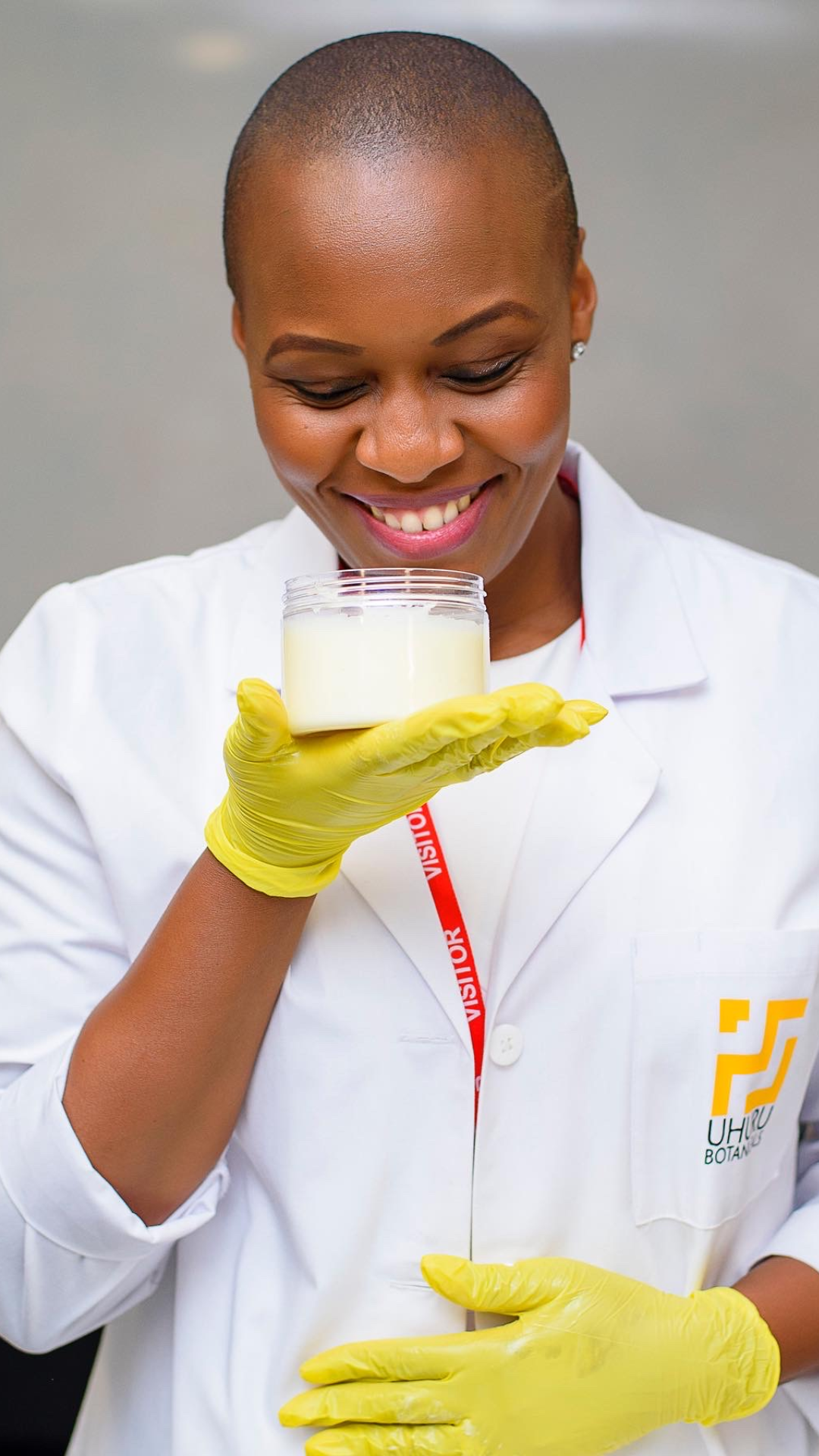 Your plant-based beauty formulation expert.
Neo Chatyoka, founder of award winning Uhuru Botanicals, invites you to a plant-based beauty revolution.

Im the passionate founder of Uhuru Botanicals and the Formulation Academy and your guide on this green, sustainable beauty formulation.

Born in South Africa, I've always had a deep love for nature, a connection that began during my visits to my grandmother in the rural countryside of South Africa. It was there, surrounded by the beauty of the natural world, that I first nurtured my curiosity for the herbs and spices that would later become essential ingredients in our formulations. My journey into skincare formulation began with a simple yet profound mission: to find gentle, effective products for my daughter, Lulu, who struggled with eczema. Unable to discover suitable solutions on the market, I decided to take matters into my own hands. I embarked on a course in skin and hair care formulation and started creating skincare products in my own kitchen. Little did I know that this journey would lead to the birth of Uhuru Botanicals, a brand that has now gained recognition both nationally and internationally.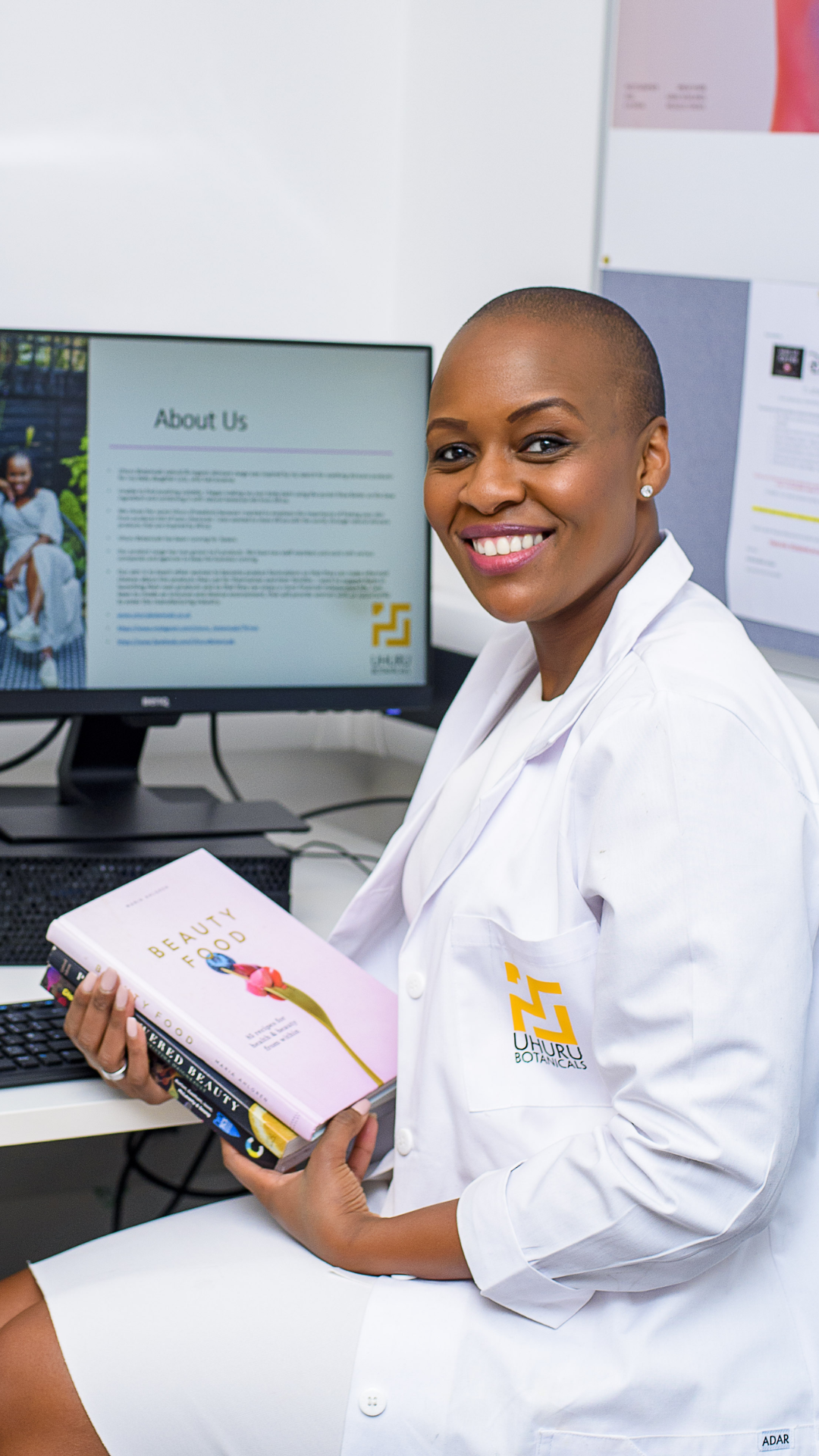 With the Formulation Academy
Today, Uhuru Botanicals proudly manufactures all its products in our state-of-the-art factory in the city of Wolverhampton, upholding the highest standards of quality and sustainability. Our brand is built on the philosophy that
beauty should be Multi-use, Organic, Vegan and Ethical (M.O.V.E).

I invite you to join me on this exhilarating voyage of plant-based beauty product formulation. Together, we can enjoy healthier skin and hair while embracing the freedom that clean, green beauty offers. "Uhuru" means "Freedom" in the Kenyan dialect of Swahili, and it encapsulates our commitment to liberating your skin from toxic, unsustainable ingredients and sharing the true essence of Africa with the world through natural, plant-powered products inspired by the rich tapestry of this continent.

Join me, and let's embark on this transformative journey to healthier, natural, and sustainable beauty formulation.

JOIN MY FREE FACEBOOK GROUP
Come a join the "Plant-Based Beauty Movement" a group of like minded people who say NO to expensive, chemical heavy beauty products.
Testimonials
Michaela - Formulator

"I'd like to thank you for all the help you gave during the uni workshops💜 it's helped shape my brand for dissertation. Also, I ordered the chebe butter shampoo and conditioner bars and WOW. My hair has never felt better. I have found the perfect product to help my hair. Thank you x"

Tuse Woodhead - Formulator

"When I started formulating, I did not understand what I had to do. Since the formulation sessions I had with Neo. I am feeling more confident in making natural products. I totally love what I am doing!."

Jenny -Formulator

"Thank you for today. It was really good ❤️"